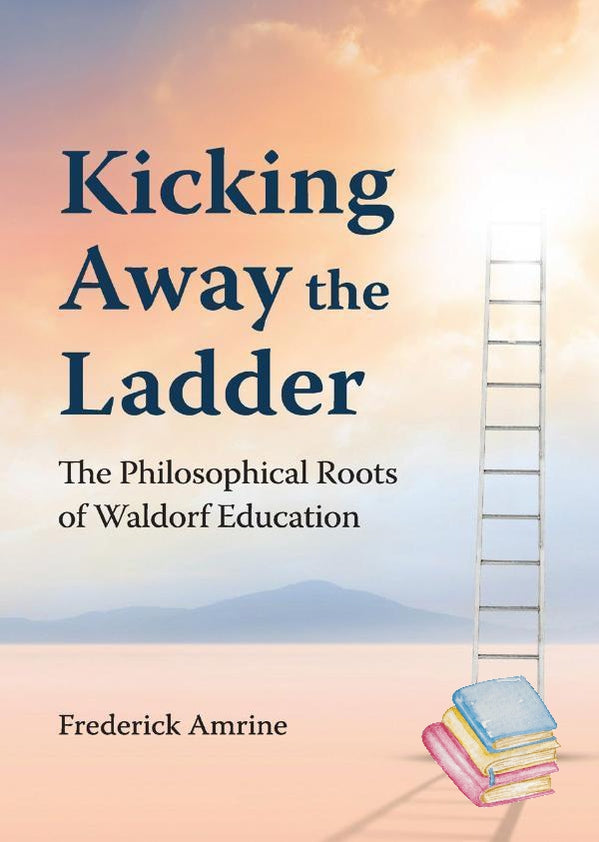 Kicking Away the Ladder
Frederick Amrine, Ph.D.
$25.00
The Philosophical Roots of Waldorf Education
Waldorf Education Approaches its 100th year in 2019. This book provides an innovative opportunity to understand the ideas and philosophy behind this extraordinary educational method. Now Waldorf Education is the fastest growing independent educational movement in the world, with over 1,100 schools, and even more kindergarten programs, in 63 countries around the globe. Introduced by Rudolf Steiner in collaboration with Emil and Berta Molt, CEO of the Waldorf Astoria Cigarette Factory, following the chaos in Germany after WWI, the recognition that a new social order was needed sparked the enlightened industrialist to act through education with Steiner's insight as a lodestar to the endeavor. Goals of the philosophy were to develop in the young new and flexible thinking to inspire genuinely new thoughts to produce social forms unique to the 20th century and the coming new Millennium.

Fred Amrine is a professor of German literature at the University of Michigan and an accomplished author and translator.  He brings to life the path of philosophy in a wonderfully accessible way that precedes Steiner's signature work, The Philosophy of Spiritual Activity. This work provided the crucial underpinnings for the curriculum in the Waldorf school, a curriculum that leads to clear thinking, educated feelings, and moral action in the young throughout life.
Waldorf Publications
ISBN: 978-1-943582-94-5
Softbound
192 pages
6 X 9 inches