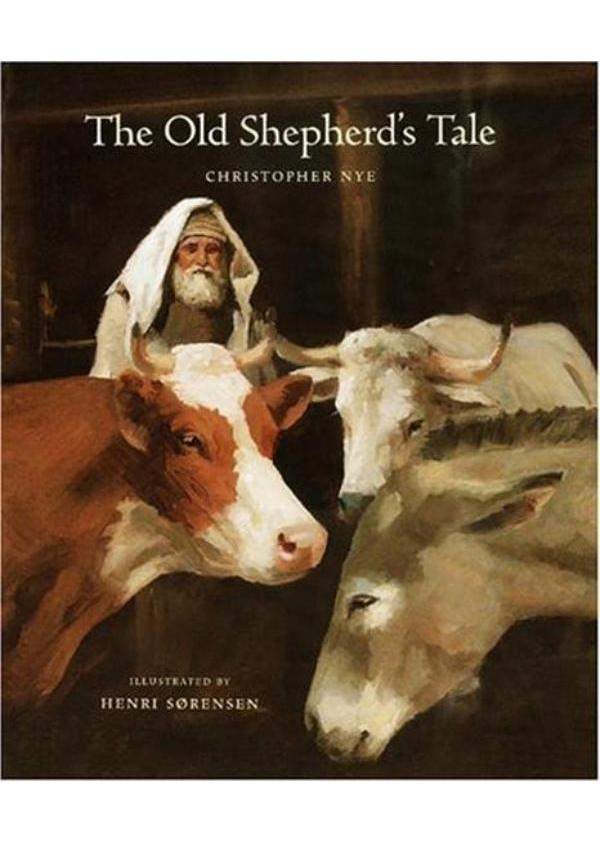 The Old Shepherd's Tale
Christopher Nye
$18.00
The gentle creatures in the stable on the first Christmas night bring a fresh perspective to this momentous event. Their gifts and the example of the old shepherd who cares for them can help children develop a deeper understanding of all animals whose work and lives sustain us.
"This storybook glows with wonder and compassion for the lives of animals who serve human beings. May the Old Shepherd touch us all, young and old. His story is portrayed with the skillfulness of the Old Masters, and the economy of word and phrase leaves the reader free to imagine deeply. Like many of the greatest wonder tales, [this one] evokes the mystery of how animals and human beings evolve together."
Nancy Mellon, professional storyteller, teacher, psychotherapist

"This story has a powerful grace to it, and the paintings that illustrate the book are magnificent….For a serious retelling of the Christmas story, with a new focus on helping children to appreciate the animals in the tale, this book is a treasure."
Berkshire Eagle

Christopher Nye received a Fulbright in playwriting in England, but most of his writing has been poetry and non-fiction. His most recent book is Poems Out of Thin Air. He holds a PhD in American Studies, has been a college professor and administrator most of his life, and now works for Orion Magazine.
Henri Sørensen's distinguished career as an illustrator includes numerous books published in this country and Europe. For two of these, New Hope and Your First Step, he also wrote the text. He currently lives with his family in his native Denmark.
Housatonic Press
9 x 11.25 inches
ISBN 0-913098-85-X