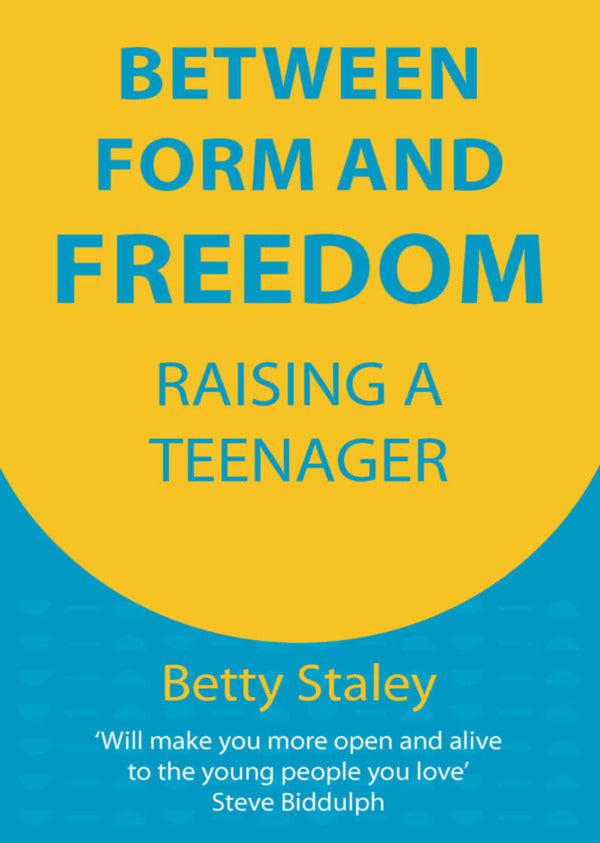 Between Form and Freedom
$29.95
Raising a Teenager

This is the third and fully revised edition of this bestselling book. Betty Staley tackles challenges related to self-esteem, pregnancy, behavioral problems, stress, depression, media, genderfluidity, eating disorders, and drug and alcohol abuse. She also explores developmental needs in connection with family, friends, media, education, the arts, loyalty, and relationships.
Countless parents have come to value this wise, practical guide, in which Betty Staley uniquely discusses teenagers' soul and spiritual needs at the time of life when the quest for meaning is extremely vital.
This book . . .
• discusses ways that adolescents present either the "mask" or the "volcano" as they struggle with identity and self-esteem;
• tackles current questions of gender fluidity and identity, eating disorders, media addiction, and more;
• shares teenagers' voices, stories and experiences;
• opens windows to the changing inner life of developing teenagers;
• is accessible and easy to read, with nutshell summaries and questions for reflection and action;
• is welcomed by parenting voices such as Steve Biddulph, Caroline Penney and Kim John Payne.