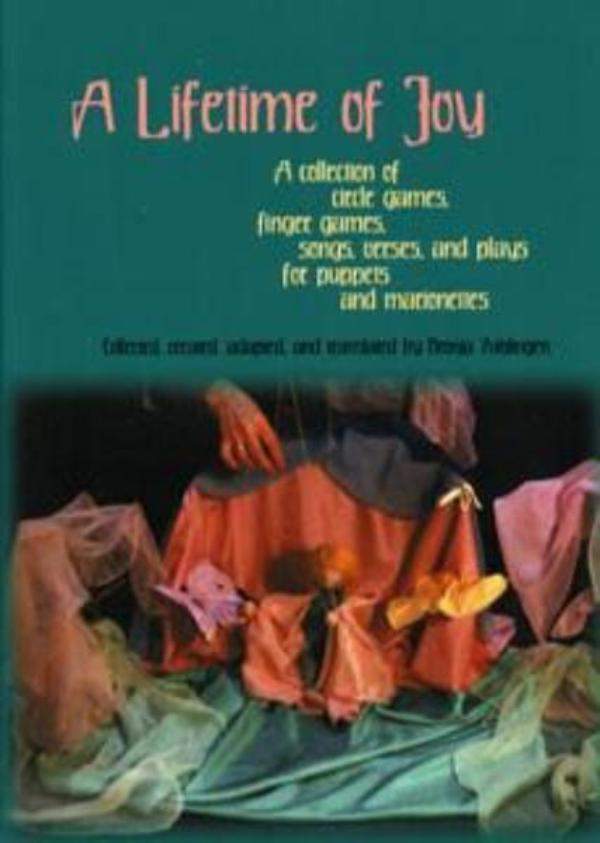 A Lifetime of Joy
Bronja Zahlingen
$19.00
A Collection of Waldorf Inspired Circle Games, Finger Games, Songs, Verses, and Plays for Puppets and Marionettes
Collected, created, adapted and translated by Bronja Zahlingen

A Lifetime of Joy is a rare and wonderful tribute to Bronja Zahlingen's (1/8/1912 to 1/24/2000) life's work; in return, it is a gift from Bronja to all the children and adults whose lives it will touch and nurture.
Just to look through it's pages is to feel the warmth, wisdom and love that every child in her kindergarten felt for so very many beautiful years.
Included in this volume are all the plays from her sparkling Plays for Puppets and Marionettes - and much, much more.
There are:
~ songs
~ wee stories for the seasons and other times
~ nature tales
~ circle games
~ verses

In addition, there is a touching account of Bronja's life and work, and articles for teachers and parents. The two articles, "On movement, gesture and Language in the Life of the Young Child" and "The Pedagogical Value of Marionette and Table Puppet Shows for the Small Child" are welcome additions to everyone's understanding.
Even the photo on the cover speaks volumes about the wealth we can present to children through simple stories told with marionettes.
In short, this is a great book for anyone working with young children - a shining star over all children's gardens.
ISBN 0-9722238-6-X
Softbound
113 pages
8.5 x 11 inches