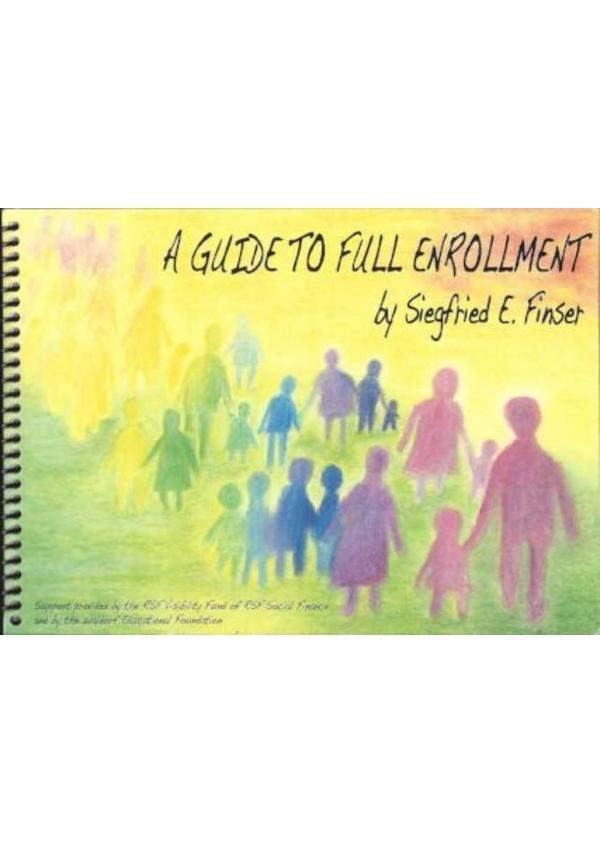 A Guide to Full Enrollment
Siegfried E. Finser
$28.00
Siegfried E. Finser
A Guide to Full Enrollment is a guidebook for Waldorf Schools, at all stages of maturity, interested in achieving full enrollment. As it takes a whole, healthy school, united with purpose and courage to have full enrollment, this guide was written especially for Trustees, Teachers, Administrators, Enrollment Directors and Parents. The future demands that the Waldorf school transform itself into an organ for social renewal with all parties working together. (None of us can do it alone.) 

The Guide describes the 10 basic steps of a healthy enrollment process, listing ways to improve them. The two steps most needing improvement, "getting more inquiries" and "follow up" are described in great detail. Focus is provided on one particular approach for reaching full enrollment that is known to be successful from direct experience. It has worked wonders in at least three Waldorf schools.

Weaving through the entire Guide are suggestions, exercises and alternative attitudes for all of us together to take up and explore. Few of us completely understand what the founder Rudolf Steiner intended. Let's stop pretending to be "authorities." Instead, why don't we become "leaders in human development" and model the education of the future.  All striving beings should be able to find a home in the Waldorf school.

What the world mostly knows as "Education" is near the end of its evolution. Waldorf education is just at its beginning.
Finser Publications
ISBN 978-0-989277-10-5
151 pages
9 x 6 inches