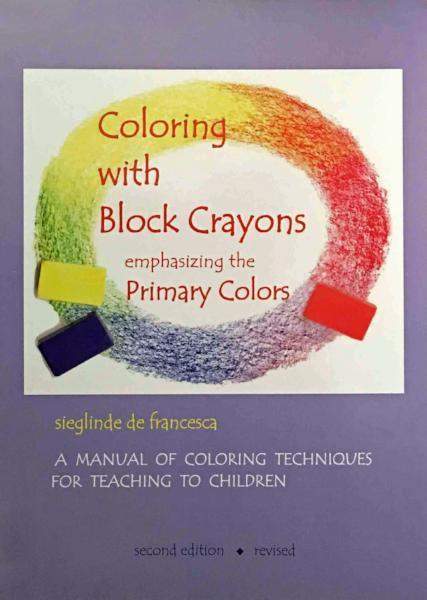 Coloring with Block Crayons
$27.00
Parents and teachers, at last, a guide dedicated to working with block crayons. 
It's practical, 
fun, full of step-by-step instructions, and a rainbow of possibilities.
Coloring with Block Crayons 
emphasizes teaching the techniques of block crayon drawing with the primary colors. In a large, spiral bound format, with many full color and black and white illustrations!