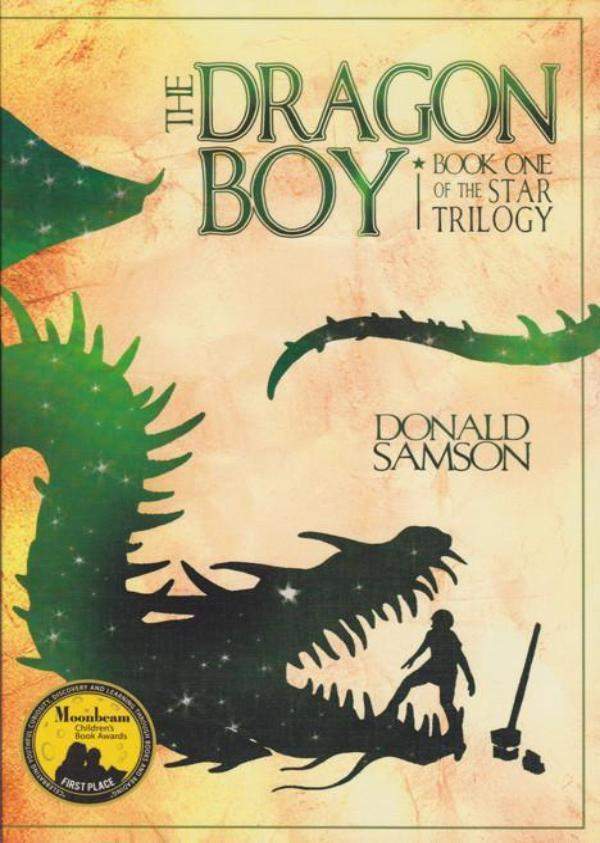 The Dragon Boy
Donald Samson
Save
Save
Save
$15.00
The first book in The Star Trilogy, The Dragon Boy is a coming of age story.
Orphaned twice by the time he was nine, he was living on the streets and did not even know his own name. He was not allowed to set foot inside the one place he was determined to find work. To complete the disaster of his young life, the object of his affections was Star, an immense emerald-green dragon. But good fortune finally smiled upon him: Star was a Luck Dragon. Suddenly he was admitted as a barn boy into the elite Dragon Compound. He was given three warm meals a day, work, and even a name. And best of all, Star took him on as his secret apprentice.

For fourth grade and up, it is an enjoyable read for any age.
Its themes of courage and unforeseen turns are especially suited for the Michaelmas season. In the classroom, teachers of younger grades can easily read it to their children. It is useful as a reader in the fifth or sixth grade to stimulate conversation around good and evil, bullying, finding a purpose in life, destiny, perseverance, and above all, courage. 1st Place Winner Moonbeam Children's Books Awards for the Best First Books category.
Waldorf Publications
ISBN 978-1-59092-584-3
Softbound
256 pages
5.25 x 7.5 inches