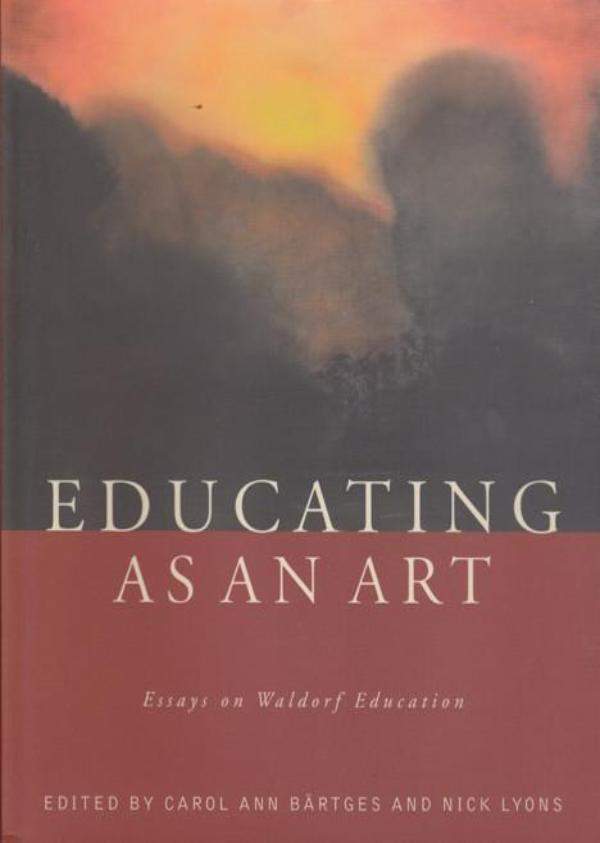 Educating as an Art
Carol Ane Bärtges and Nick Lyons
$26.95
Twenty-five years ago at the Rudolf Steiner School in New York City, Ekkehard Piening and Nich Lyons, long-time teacher and parent, edited a collection of articles concerning Waldorf education. Their efforts resulted in the volume known as Educating as an Art, published in celebration of the Includes beautiful four-color images from the 75th Anniversary Art Show - 50th anniversary of the Rudolf Steiner School. Now, twenty-five years later in 2003 the school celebrates its seventy-fifth year as well as seventy-five years of Waldorf education in North America. This new edition of Educating as an Art commemorates the work of those faculty members, and includes contributions of a new generation of teachers.

The Rudolf Steiner School
208 pages
8 x 10 inches

Articles include:
The Seed of Science
The True Meaning of Discipline
The Windows of the Lower School
The Class Teacher
Fairy Tales in the First Grade
Introduction to Numbers
Why Do We Teach the Norse Myths
Watercolor Painting in the Lower School
The Winged Horse: An Essay on the Art of Reading
Speech and Poetry in the Lower School
The Importance of Handwork in the Waldorf School
The Music Curriculum
Eurythmy
History Teaching-Dramatic Art
High School Physics and Chemistry
About Crafts
Appreciative Thinking
The Schooling of Imagination through Literature and Composition
The High School Visual Arts Program
Chaos Theory: Description, Not Prediction
Communications Technology in the Waldorf High School
Morality and the Teaching of Literature in the High School
The Art of Thinking.