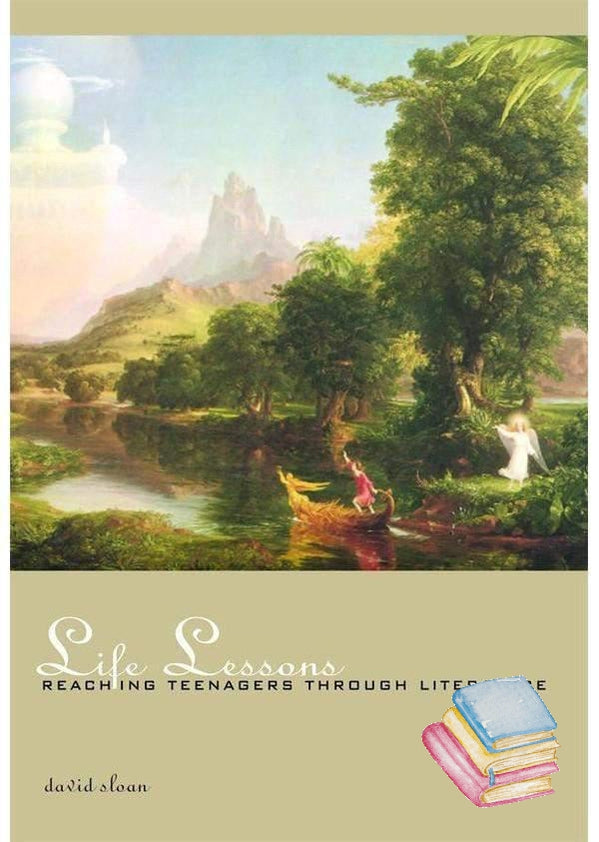 Life Lessons
David Sloan
$19.00
Reaching Teenagers through Literature

Get ready to be captivated by the power of literature! In this must-read book, David Sloan takes us on a journey through the inspiring world of high school language arts. With his decades of teaching experience, he shares his passion for literature and his proven techniques for igniting a love of reading in young minds.

Did you know that studies have shown that high school language arts classes are the most influential in shaping adult perspectives on morality and their future? Sloan's book offers a treasure trove of wisdom on how to use literature to empower and inspire young people to explore the limitless possibilities of the written word, both ancient and modern.

Whether you're a teacher or a parent, this book is a must-have resource for anyone who wants to use the power of storytelling to uplift, engage, and motivate young people. With Sloan's guidance, you'll discover how to use literature to foster critical thinking, problem-solving, and a love for lifelong learning. You'll be inspired to dream big, pursue adventure, and honor the worthy leaders and goals that make our world a better place.
Waldorf Publications
ISBN 978-1-888365-90-0
135 pages
6 x 8.5 inches