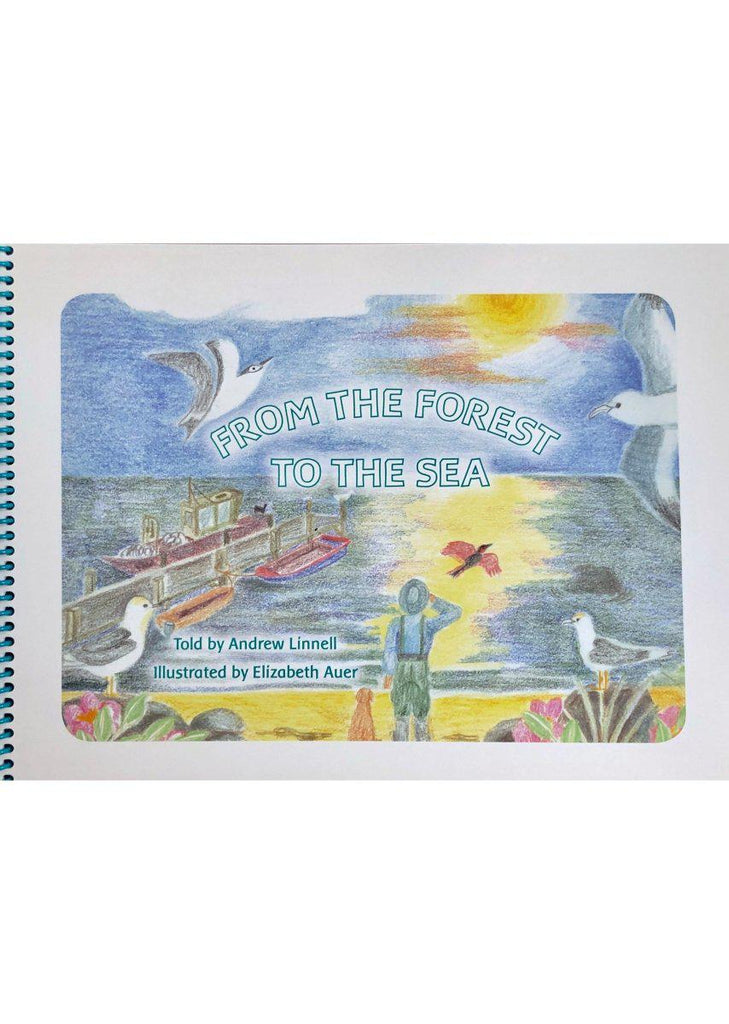 From the Forest to the Sea
Andrew Linnell
$18.00
In this sequel to The Dance of the Elves, we find the courageous elf Beecher and his bird-friend in the contentment of their forest, a year after a drought. They decide to travel to express their gratitude to the water nymph who saved their beloved trees.
A new adventure awaits our friends, who become lost on their way. Danger awaits the partners as they play on an ocean beach. Beecher is eventually rescued with the help of a fisherman and his dog, and the water nymph later welcomes the travelers.
In the same style and format as The Dance of the Elves, this story makes for an exciting sequel. Like the first book, this story intends to stimulate a child's interest and love for Nature and Her elemental beings.
Mercury Press
ISBN: 978-1-935136-25-5
Spiral bound
Full color illustrations
54 pages
11 x 8.5 inches