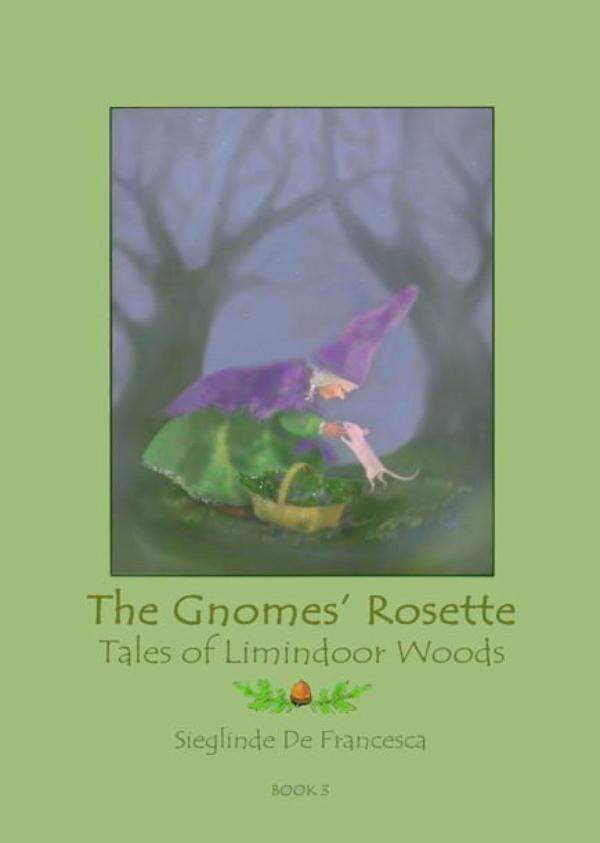 The Gnomes' Rosette
Sieglinde De Francesca
SaveSave
Save
Save
Save
$16.00
Tales of Limindoor Woods - Now continuing this delightful series of gnome books comes a charming and unexpected tale of loving kindness.
Autumn has come to the magical realm of Limindoor Woods, bringing with it a time of Preparation, Celebration, and Change
With its arrival there is work to do and fun to have
With it comes news of a poignant loss that teaches us about the 'Cycle of Life'
And with it comes the arrival of an enchanting new friend who confirms the power of love.
Book 3 of the Tales of Limindoor Woods series.
Don't miss the other Gnome titles!
A Donsy of Gnomes - 7 gentle gnome stories
The Way of Gnome - Tales of Limindoor Woods Book 1
Gnomes and Friends - Tales of Limindoor Woods Book 2
The Gnomes Rosette - Tales of Limindoor Woods Book 3