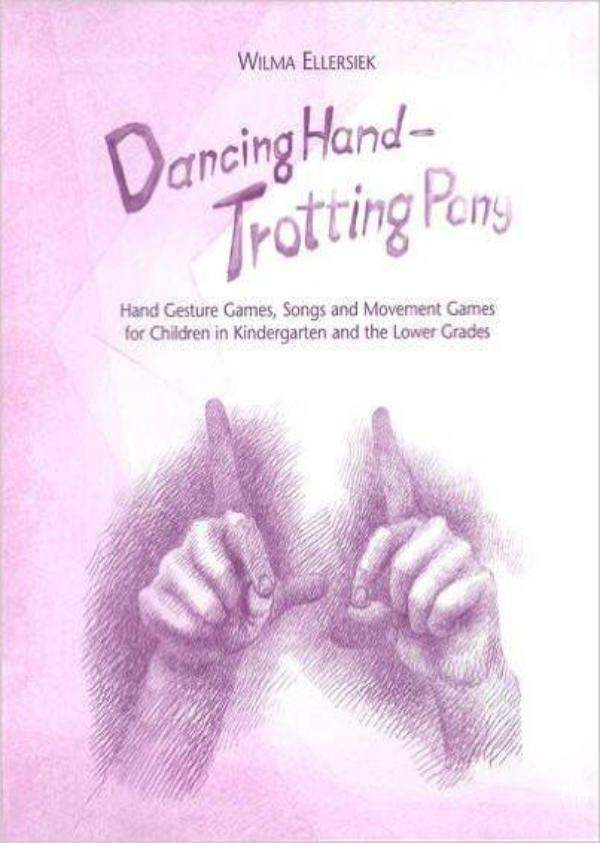 Dancing Hand - Trotting Pony
$29.00
Hand Gesture Games, Songs and Movement Games for Children in Kindergarten and the Lower Grades
by Wilma Ellersiek
Translated and Edited by Lyn and Kundry Willwerth
With a contribution by Ingrid Weidenfeld

Children love these games for the pure joy of movement. In their dancing rhythms adults, also, will find that the active involvement of the hands with the tongue revives the whole human being.
In a series of happy games for the dancing, playing hand the movements of hands, fists, thumbs and pointers fit to the spoken word in poetry and song. They stimulate the speech center in the child's brain and promote speech development.

A second group of games portrays animal games. These are magical, as they transform us into snail, bunny, pony and many other creatures. They lead us to the wellspring of the joy of existence and active participation in the world around us.
WECAN Publications
ISBN: 978-0-9796232-8-8
Spiral bound
163 pages