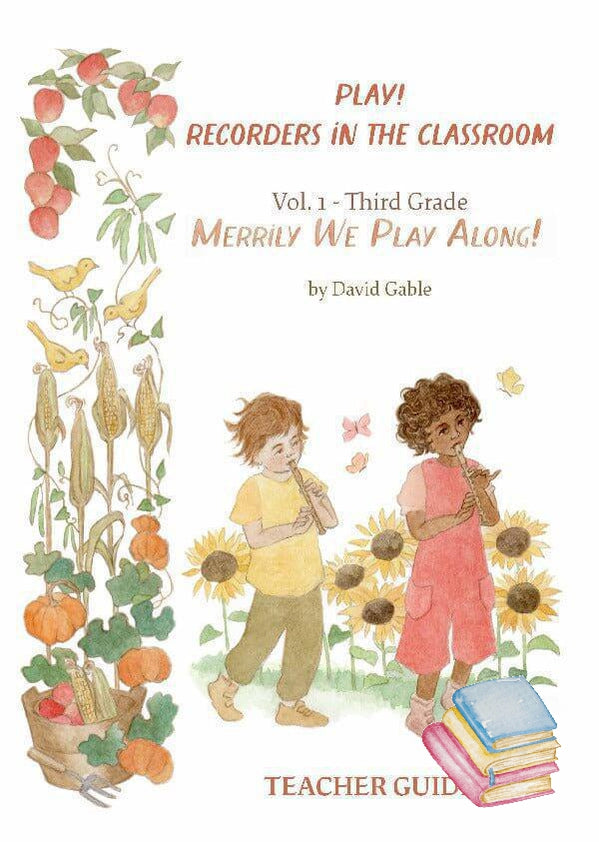 Play! Recorders in the Classroom Vol. I - Third-Grade Teacher
$21.00
A Recorder Series for Waldorf Teachers!
Grade by Grade Guides for Teachers and Wonderful Music for Students!
Grade Three, Volume I
Teacher Guide:
Herein lies a systematic and colorful way to introduce the recorder, an ancient and wonderful instrument, to third graders.  This companion to the students' guide, chock full of simple and happy songs to play with children, helps the teacher to understand how to play herself and introduce in simple form the fingering and breathing on the recorder.