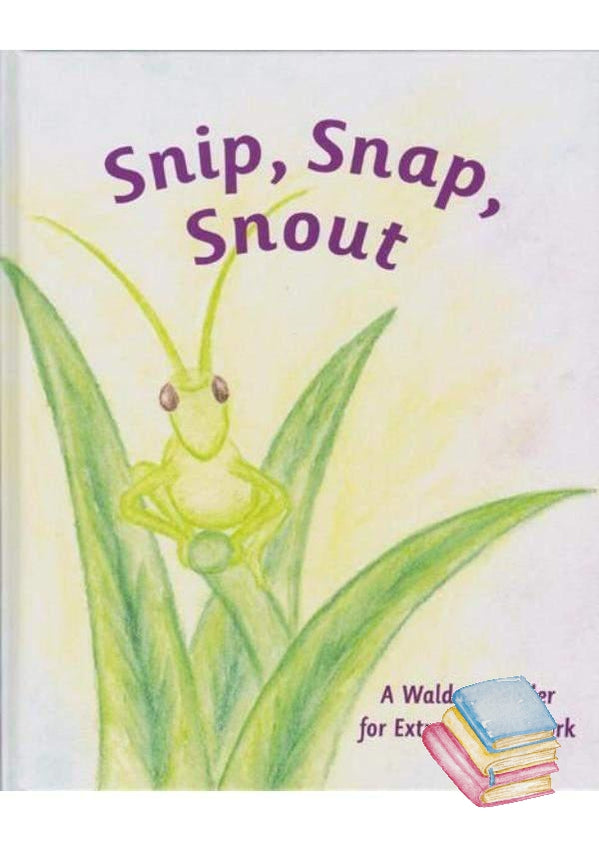 Snip, Snap, Snout
Arthur M. Pittis
$10.10 $12.00
Suggested as a Waldorf Reader for Third Grade Remedial Work
Illustrations by Ausa M. Peacock
Fables & Saint Legends
Part of a five book series with over 125 multi-cultural stories and poems that complement the pedagogical intentions of the language arts curriculum.

Progressively controlled and increasingly rich sight and phonetic vocabulary development from story to story and book to book. Progressively developing sentence structures from story to story.

All stories are designed for forty-five minute periods, including instruction and discussion time.

Grade two stories recapitulate the previous year's language arts curriculum. The series provides more than enough stories for a full year's worth of reading classes. This third grade remedial book allows a whole class to work with same material, even if divided into remedial and general groups.


Snip, Snap, Snout Table of Contents:
Godric and the Hare 3
The Ant and the Grasshopper 6
The Proud Frog 8
The Wise Master 10
The Lion and the Mouse 12
The Falcon and the Rooster 14
Francis and the Wolf of Gubbio 15
The Crow and the Jug 22
The Turtle Who Talked too Much 23
The Hole in the Grain Bin 25
A Basket of Problems 27
The Fox and the Grapes 30
Bell the Cat 32
Feeding His Clothes 34
The Wolf and the Watchdog 37
The Dog and the Porcupine 39
The Suspicious Disciple 48
At the Lion's Cave 50
Why the Dog and the Cat Are Enemies 51
Everything the Lord Does Is for the Best 54
The Silly Donkey 58
The Miller Who Tried to Please Everybody 61
The Legend of Saint Odilia 66

Waldorf Publications
ISBN 1-888365-64-1
Perfect bound
82 pages
7.25 x 8.75 inches
Illustrated