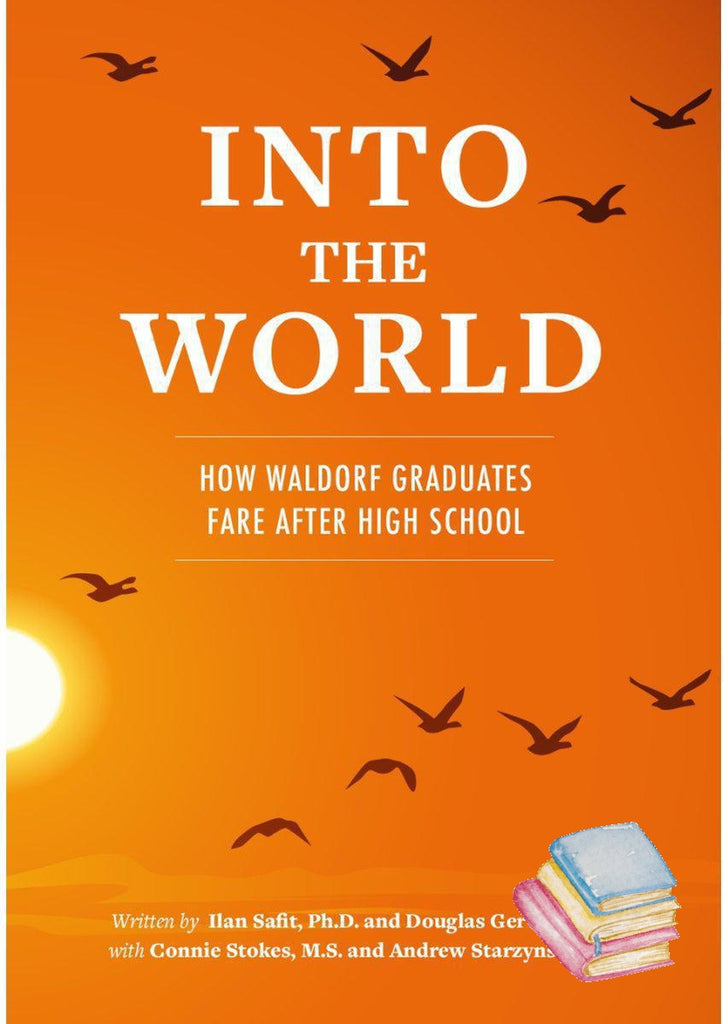 Into the World
Ilan Safit, Ph.D. and Douglas Gerwin, Ph.D.
$17.15 $21.00
How Waldorf Graduates Fare After High School
An analysis of responses from more than 1000 alumni who graduated between 1999 and 2017 from some 40 Waldorf high schools spread across North America. Building on its survey of ten years ago which included all Waldorf high school graduates, this latest survey of the Research Institute for Waldorf Education (RIWE) focuses on the most recent quarter-century of Waldorf alumni, sub-divided into two groups: those currently in college and those launched into post-college life, including graduate students.
For the first time, Waldorf graduates are compared to alumni from other independent schools in terms of their educational and professional choices, thanks to a collaborative venture between RIWE and the National Association of Independent Schools (NAIS). In addition to completing an online NAIS questionnaire, Waldorf graduates were posed specific multiple-choice as well as narrative questions about their experiences and aspirations as Waldorf students.
Teachers will find in this comprehensive study a treasure trove of affirmations as well as suggestions on how to improve or enhance their work. Perceptive responses from graduates pay ample tribute to the effectiveness of their Waldorf education: the power of thinking in pictures; seeing the whole before focusing on the parts; the use of main lesson books as training for spatial awareness and graphic design. They also turn a sometimes-critical eye – though not without a wink of humor—on aspects of the Waldorf curriculum that merit revision and improvement.
Parents will be reassured about the efficacy of Waldorf education, as documented by this study. Students describe in detail both their successes and their struggles in navigating the transition from Waldorf – a world rich in beauty, wonder, and an ineffable recognition of the spiritual side of the growing child – into the wider terrain of contemporary life.
Just as "it takes a village" to raise a child, so it has required a dedicated team of researchers, teachers, administrators, and, of course, Waldorf students to raise up a comprehensive picture of how Waldorf schools ready their graduates for life beyond high school and – perhaps more importantly—for life as buoyant, healthy, and resilient adults on the high seas of life.
Waldorf Publications
ISBN: 978-1-943582-90-7
Perfect bound
130 pages
7x10 inches