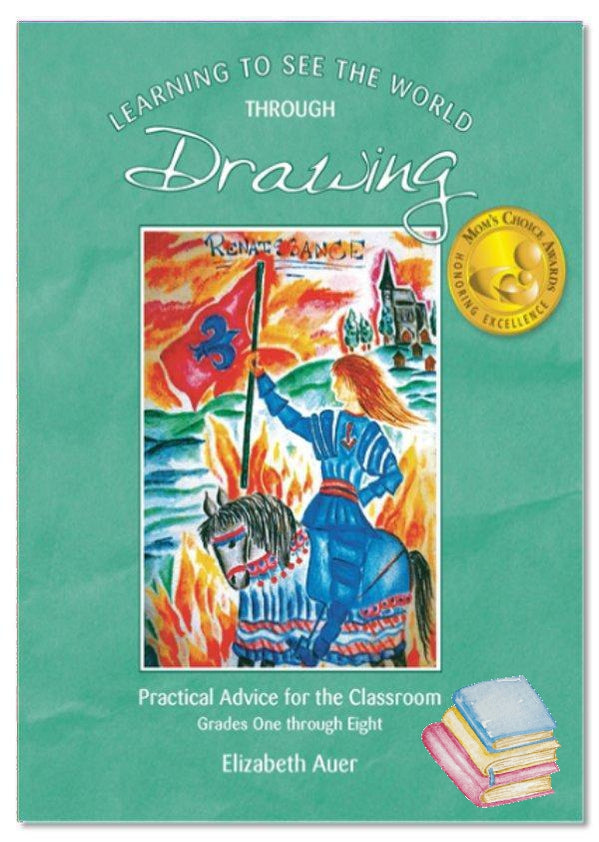 Learning to See the World through Drawing
Elizabeth Auer
$26.10 $29.00
A clear approach to a drawing in grades one through eight in Waldorf Schools, or in any schools, is long overdue and here at last! Packed with color and black and white drawings, with clear, step-wise ways to build competence in drawing skills and inspiring the same competence in students, this book on drawing will give you confidence and methods for practicing. There is nothing that can underscore a teacher's authority in the eyes of children as sound drawing techniques. Elizabeth Auer provides effective and clear instructions, creative ideas for drawings, and specific approaches to utilizing different media.
"Learning to See the World through Drawing" is a "must have" for any teacher or anyone wishing to learn how to draw, how to practice, what materials to use while learning, and techniques toward mastery! It is a rich resource and compendium of drawing wisdom.

Mom's Choice Awards has identified this book as highly valuable for adult readers.
The Mom's Choice Awards® (MCA) evaluates products and services created for children, families and educators. The program is globally recognized for establishing the benchmark of excellence in family-friendly media, products and services. The organization is based in the United States and has reviewed thousands of entries from more than 55 countries.
Waldorf Publications
ISBN-13: 978-1936367597
132 pages
8.5 X 11 inches