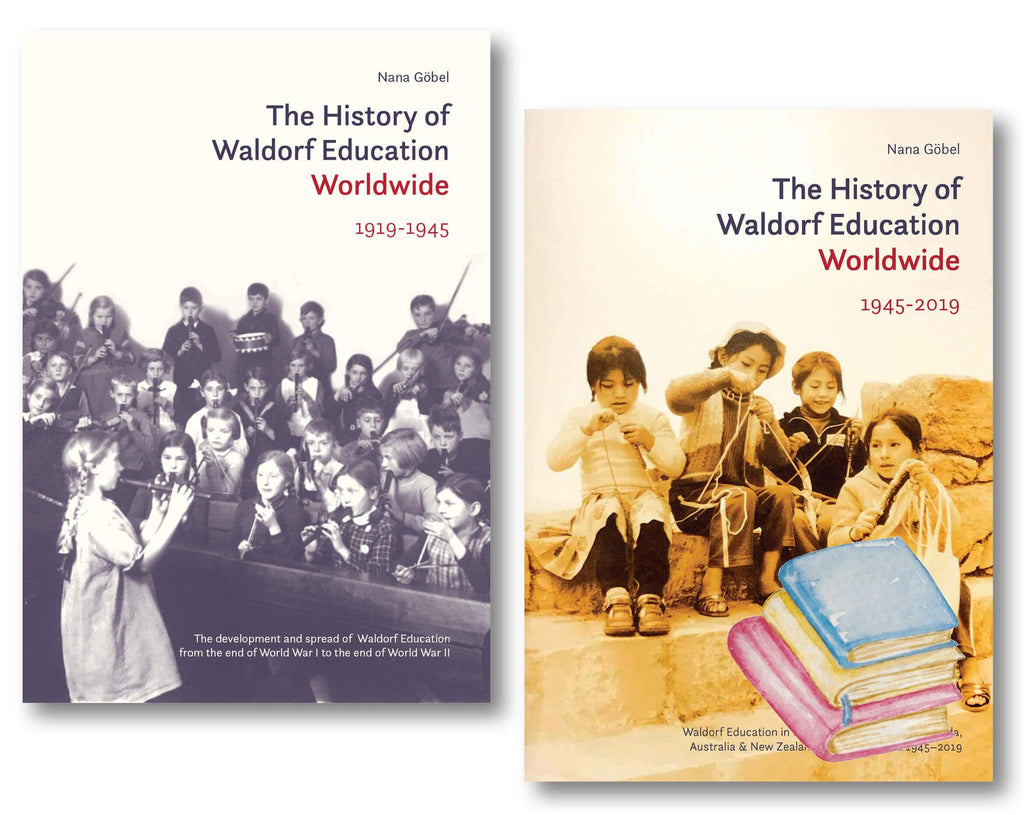 The History of Waldorf Education Worldwide Vol I and Vol II
$60.00 $76.00
Nana Goebel's glorious encapsulation of the entire history of the Waldorf School Movement from 1919 to 2019 is soon to be available in two volumes. This history has never before been recorded — until now!
In the first volume, author Nana Goebel, in vibrant prose, takes us through the whirlwind start of the first Waldorf School and the subsequent Waldorf educational movement; through the passing of Rudolf Steiner and the rise of the National Socialist party; the closing of the Waldorf schools in Germany and the start of several Waldorf schools around the world.
The dedication of those who started schools throughout Germany and in surrounding countries is impressive and moving. These courageous people pursued Steiner's vision with all their hearts.
This is truly a must read for anyone who wonders about the original impulse of Waldorf education and the inspiration it stirred in the hearts of so many. Lavishly illustrated with photos galore! 
Volume II is in production, but you can buy it now and be among the first to read it—and share it with your fellow Waldorf enthusiasts.
In the second volume, author Nana Goebel takes readers through the progress of Waldorf education from WWII through to 2019.  All around the world Waldorf schools have sprung up like flowers, built up by those who understood Steiner's remarkable view of child development and the benefits Waldorf education offers.
Nana herself grew up with a parent who taught in a Waldorf school.  So, throughout the both volumes, she includes her own experiences of meeting some of the mighty personalities who made Waldorf education possible because of their deep understanding of the philosophy that nourishes it, and their ability to see the vision of building a better world through Waldorf Education!
Buy both books for only $60! This is a deeply meaningful gift for Waldorf enthusiasts!